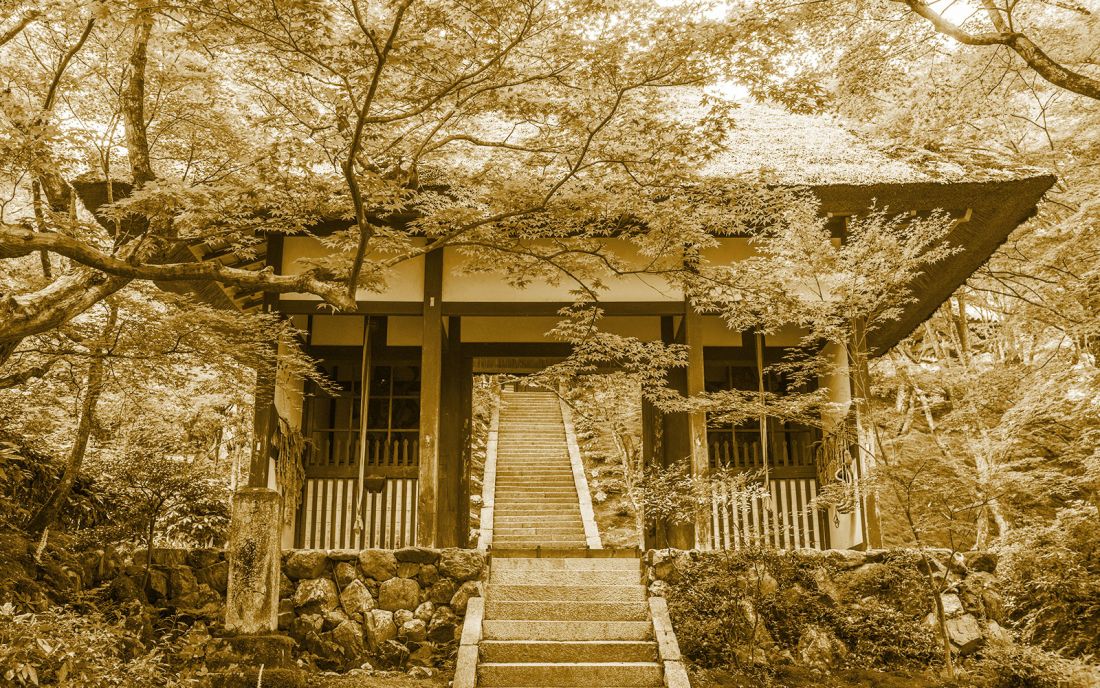 Jikiden Reiki
After starting my Reiki journey over 13 years ago and teaching Western Lineage Reiki for over 7 years I have enjoyed seeing how Reiki has evolved and how my own relationship with it has changed.
There was always a mysticism as to what was actually been taught and some of the consistency in what was covered in workshops and how true to the original teachings it was. There seemed to be more and more modalities coming along that seemed to add confusion and taking away the simplicity of Reiki and its core values.
After reading most of the books published over the years I always resonated with the work of the authors that had been to Japan and researched the origins including Frank Arjava Petter and Walter Lubeck amongst others. So I was pulled to go full circle and go back to the original teachings to see where this led me. Jikiden Reiki is simply translated as 'traditional' Reiki. Even in Japan in the late 1990's the workshops were teaching Western Lineage and there was a little known of the original teachings as these were kept closed in the Usui Reiki Ryoho Gakkai – the organisation founded by Mikao Usui. The only other traditional teachings would be through any surviving students of Chujiro Hayashi sensei. Hawayo Takata was a student who it is commonly believed brought Reiki to the West and is honoured as the one who kept Reiki alive and made it the success it is today.
Another survivor who was mentioned in a book published in 1999 was Chiyoko Yamaguchi who was taught by Hayashi sensei at the age of 17 and practiced Reiki daily for 65 Years until her passing in 2003. A humble lady who lived the true values of Reiki was finally encouraged to share these teachings to ensure these were not lost. Through the support of her son Tadao Yamaguchi Jikiden Reiki and the institute JIKIDEN REIKI KENKYKUI was started.
Since then these teachings have been given all over the World and I was able to take a workshop for the Shoden (Level 1) and Okuden (Level 2) over a year ago with Frank Arjava Petter. This opened my eyes to the cultural side of Reiki and why the teachings were done, so added depth to what I already knew. I have just become a Shihan Kaku which means I can teach the Shoden Level of Jikiden Reiki and when the time is right I can then continue by teaching Okuden, however the structure of training and becoming a teacher follows the traditional way of Reiki teaching that Usui sensei envisaged so it is an honour for me to continue this tradition.
I believe that Reiki is Reiki however you have been attuned/initiated and it is how you live the Reiki way that matters, covering the theory and history is important but bringing the Reiki principles into your life and practising Reiki everyday both on self and others is the key. I have found that following Jikiden Reiki has enhanced my daily practice and I am passionate about spreading the original teachings that give a deeper understanding and simplicity.
I will be sharing more information over the coming months and from March 2019 I will be offering Shoden Level Jikiden Reiki training for those interested, if you have any questions then please let me know by emailing paul@pranadi.co.uk and I can discuss the training with you.
If you are interested then the book written by Tadao Yamaguchi is an excellent introduction. See click here.
It is always important to honour your Reiki teaching and to carry on the traditions as best you can by living by the Gokai (The Reiki Principles):
Kyo dake wa – Just for today
Ikaruna – Do not be angry
Shin pai suna – Do not be worried
Kan sha shite – Be grateful
Gyo-o hageme – Do your duties fully
Hito ni shinsetsu ni – Be kind to others
Reiki Blessings
Paul