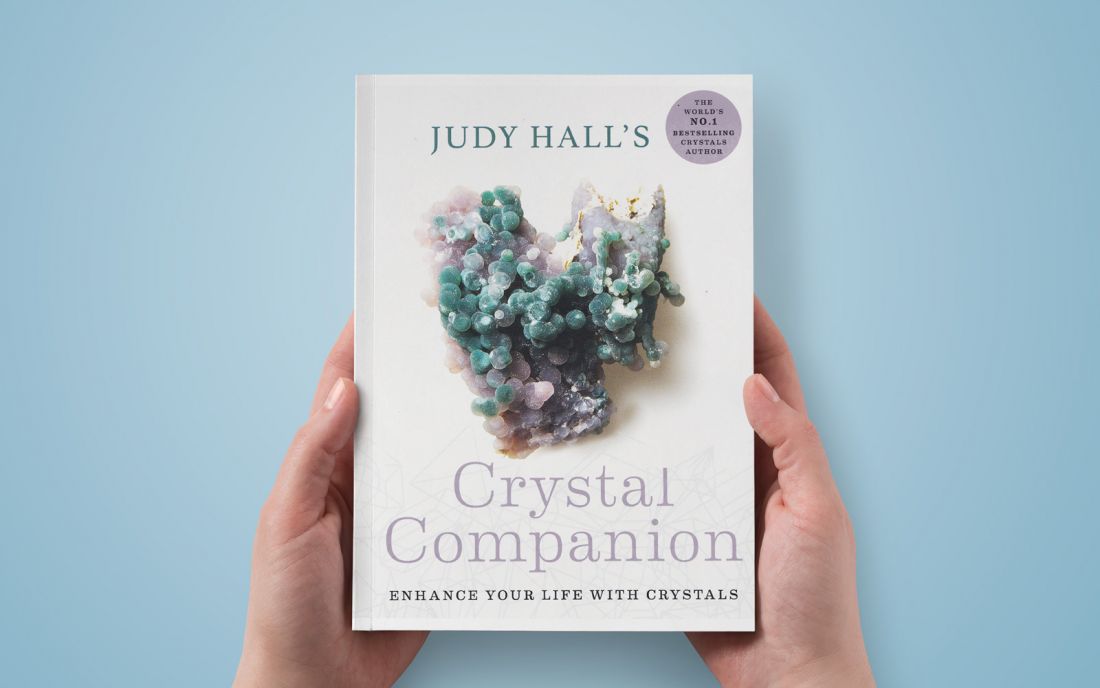 Crystal Companion
This is the new book release by best-selling crystal author Judy Hall. And the first question must be does this bring anything new to the crystal library?

Judy's 3 volume Crystal Bibles are a staple of most crystal enthusiast's book collection, as she offers a solid interpretation of how to cleanse and use crystals together with the properties and how these have evolved over the years and their usage. Her Crystal Encyclopedia is a beautiful coffee table type book, but often not practical to look at every day.
So where does the Crystal Companion fit in? Well, it's a lovely sized paperback and as soon as you open it you can see the clear photography and easy to use format. The book is split into sections and covers crystals for body, heart, mind, spirit etc. – and each is colour coded so you can easily find them when flicking through. All crystals are indexed so if you want to check a certain crystals properties and usage you can check were to find them. This is useful as over the years more crystals have been found and are now available so it's difficult to keep up with the new ones, just a quick look through and I see the names of crystals I haven't heard of before so I can check into these now. There is an excellent chapter that covers crystal families, quartz formations and a guide with diagrams that make identification much easier. I feel the more esoteric characteristics are covered here and when you are in a crystal shop it will assist you on picking up on the little nuances that each individual crystal has. It was also good to see Karmic Crystals given coverage including the beautiful Brandberg (Brandenburg) Quartz which is a personal favourite of mine.
There is also a section on using and creating crystal grids, bringing in sacred geometry and the energy these grids can bring and be used for. If it whets your appetite, then another recent book by Judy Hall 'The Ultimate Guide to Crystal Grids' is also available.
So for me this is an excellent book, one of the best new crystal books of recent years, it complements her other books and adds a new depth to bring us all up to date. Great for someone new to the Crystalline kingdom who is just feeling their way but also for someone with a shelf full of crystal books already.
Highly recommended.
Crystal Companion – Enhance Your Life with Crystals
Author: Judy Hall
ISBN: 9781841814711