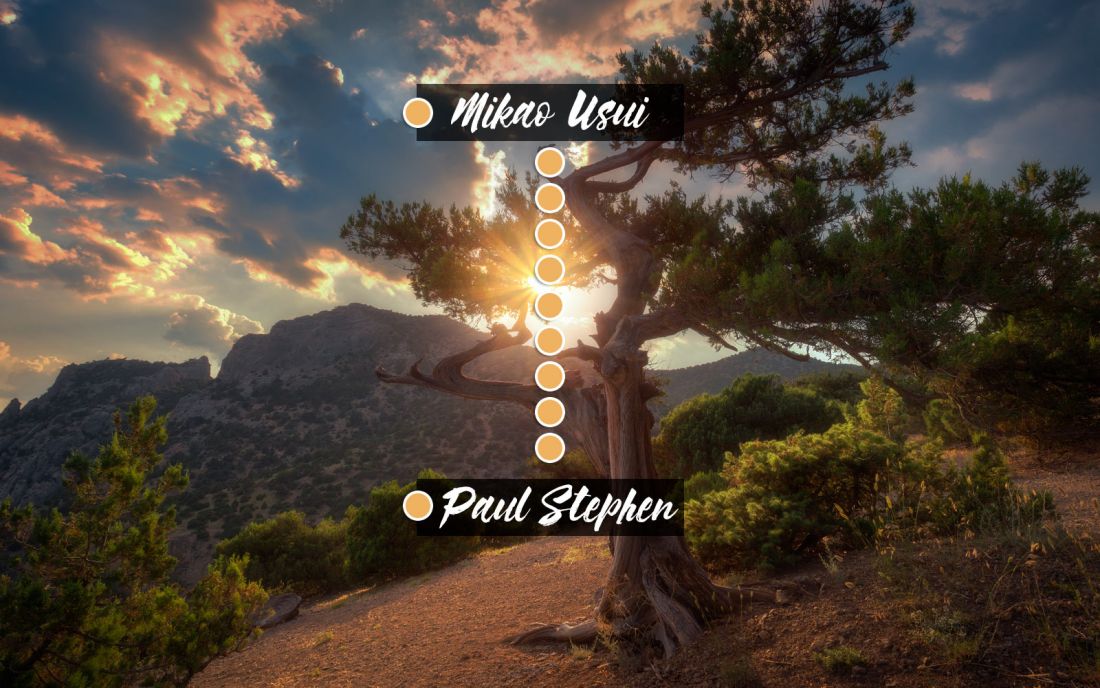 Reiki Lineage
I am often asked what a Reiki Lineage is and why it is important. Well, simply the Reiki Lineage refers to a list of all the Reiki Masters descended from Mikao Usui.
All lineages should be able to trace their roots to Usui Sensei clearly stating the names of the Reiki Masters along the way.
This is important as it allows the student to honour those who have gone before them and to be grateful to Usui Sensei for the legacy he started. Since Reiki became popular it was often overlooked to discuss or give the lineage to students, especially at Reiki 1 level but also at Reiki 2, and for some this has proven difficult to receive insurance or to join some of the Reiki affiliations and become properly verified.
I share below our Reiki Lineage – you'll notice I've included two, as I have trained in a number of the Western Lineages to investigate and find out what (if any) differences there are, and what I have found is fundamentally the essence of all is the same and that it's simply some of the training techniques that differ. This for me adds a depth to Reiki and shows a clear line to the legacy that Usui Sensei started and I find the gratitude in that. My training in Jikiden Reiki also has meant I've discovered that the initial teachings are still there in the Western Lineages, and it is often the cultural and social differences that lead to the differences in how we train and pass on the teachings and attunements (Reiju).
The Reiki Lineage offers an opportunity as well to join together and honour Takata Sensei and understand what her legacy has done for Reiki in the 21st Century, she will appear on the majority of the Western lineages you will see. As part of all the Reiki workshops we run at Pranadi we discuss our Lineage and what it means in relation to the teachings given.
If you weren't given your lineage at the time of your training it is always a good idea to go to your Reiki Teacher to ask, but if this isn't possible then the Reiki Association offer a tracing service which is useful: https://www.reikiassociation.net/lineage-tracing.php
Reiki is a path that nurtures Mind, Body and Spirit and by honouring the history and where Reiki has come from can help you enhance your spiritual connection to your Teacher and back to Usui Sensei.
Reiki Lineage
Mikao Usui
Dr Chujiro Hayashi
Mrs Hawayo Takata
Phyllis Furumoto
Pat Jack
Cherie Prasuhn
William Rand
Graham Raven
Padma O'Gara
Nikki Thurlow
Paul Stephen
Amanda Cullingford
Mikao Usui
Chujiro Hayashi
Hawayo Takata
Iris Ishukuru
Arthur Robinson
Geanine Sande
Derek Coker
Alan J. Burnett
John Bennett
Lynne Betchley
Susan Dibnah
Val Goff
Paul Stephen
Amanda Cullingford